What does Fiverr Pro Seller mean?
In Fiverr, usually, so many big buyers are always looking for very high professional service. These buyers are usually willing to spend a lot more on quality services. With those big buyers in mind, Five has come up with a new feature – The Fiverr Pro.
Some of the sellers who provide high-quality services are being given pro status by verifying the gigs of some sellers. Getting Fiverr Pro status means your service is very professional which is verified by Fiverr.
What are the considerations when choosing a Fiverr Pro seller?
To become a Fiverr Pro Seller, you need to provide information about the seller's professional background, higher education, significant projects already completed, etc. In the application form.
After considering this information, the Fiverr Authority will contact you later if you are selected to be a Pro Seller.
What are the benefits of being a Fiverr Pro seller?
Since Fiverr Pro sellers are verified sellers of Fiverr, it means that buyers will easily rely on the service of your gig. Since you have pro status, it means that you are different from the rest of the general sellers,even if you add a little more price to your gig, since the buyers see that you are a verified seller, you will get a good amount of sales at a higher price.
The Fiverr Pro badge will show on your gig which will make you much more acceptable to the buyer. At the same time as a Pro Seller, you will be given a Dedicated Success Manager.
How to apply Fiverr Pro?
Fiverr Pro allows you to apply to any new or old seller. You will get the information required for the application and the link to the application by clicking here. Sign up now
Is there a membership fee for Fiverr Pro?
There is no membership fee or extra charge. The fee for all the other sellers of Fiverr is the same as the charge for the order of pro sellers, 20% percent.
In which category has the Fiverr Pro feature been added?
Currently, Fiverr Pro has been launched in some Khichu categories.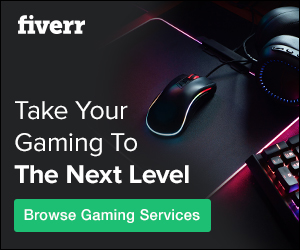 These are:
Graphic & Design> Logo Design
Digital Marketing> Social Media Marketing
Video & Animation> Whiteboard & Explainer Videos
Writing & Translation> Articles & Blog Posts
The Pro feature will be added to all other categories later. Even though you may not have the Pro feature in your category now, you can still apply.
Apply Now Fiverr Pro Seller
What to do if the Fiverr Pro application is rejected?
If you are confident that you qualify to be a Fiverr Pro and are rejected after applying,
then think again and fill up the application form again so that you can highlight your qualifications more beautifully. Even if rejected, you can apply again and again. There will be no problem.
Is it possible to make the current gig Fiverr Pro gig?
The Fiverr Pro gig will be different from your current gig. If your application is approved, you can do the pro gig. So there is no chance to convert your current gig to a pro gig.
If you are a good quality service provider and you think you are qualified to be a pro seller, apply today.
If anyone has any questions about Fiverr Pro Sellar you can do so in the comments section below, I will try to answer your question as soon as possible. Hopefully, many of us will be able to become pro sellers very soon.
Stay well.